31 Days of Halloween - Day 19
Costume ideas from 2013 Movies
The zombie kid from Warm Bodies
I didn't see this movie, but it looks cute. I'll add it to my Netflix. Anyway, this is an easy guy costume. Get yourself a red hoodie, zombify it, pale your skin with face paint and carry around some flowers. Those teen zombies are such hopeless romantics.
Spring Breakers
If you and your friends prefer to wear as little clothing as possible, hope you live in a warmer climate! Bright bikinis are in order here but probably most important is the James Franco character with his white guy cornrows, bad sunglasses, grill and loud Hawaiian shirt!
Ryan Gosling in
The Place Beyond the Pines
If we all know one thing to be true, its that ladies love some Ryan Gosling. Am I right ladies?!
Sensitive, Caring, Covered with Tattoos! I'm breaking a sweat just thinking about him. Sigh.
Jackie Robinson in "42"
I enjoyed this movie. Put on your 42, grab a glove and Dodgers Uniform and go for it.
Great Gatsby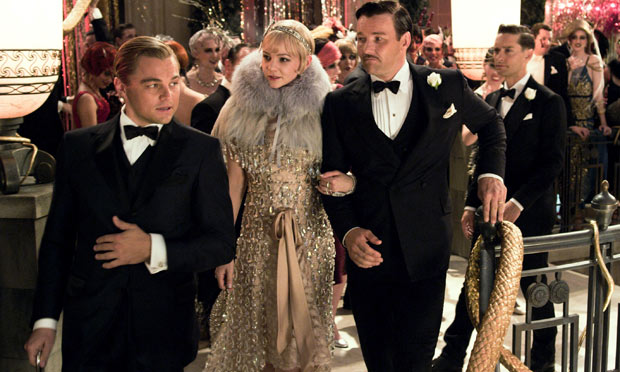 Excess, Gold, Art Deco! This is a great group costume opportunity. Men in tuxedos, ladies with cute fringe dresses and headbands. Pop the bubbly and get the party started.
Bridesmaids
Another good group costume idea.
You get it right?
The Lone Ranger
This could be a couples/best friends costume - Tonto and the Lone Ranger.
Have a dead bird handy? Just strap it to your head and get your partner a white cowboy hat. Critics didn't love this movie and I'm not sure how racially insensitive it is as a costume, but hey I say go for it.