People can not get enough of group costumes! Turn up the fun to 11 and dress as a group costume this Halloween.
Here are some starting point ideas. Run with it, bring props, soundtracks, dance routines!
Seasons (Spring, Summer, Fall, Winter)
Ideal for 4 friends but you can always add more people per season.
To do it yourself, head out to your local inexpensive trendy place (i.e. Forever 21, Rainbow, Strawberry) to find cute outfits in appropriate seasonal colors. Then head to Micheal's Craft Store to decorate them. Since their holiday decorating items are already out you will be able to find snowflakes and autumn leaves as well as spring blooms and sunflowers. All are available in their HUGE fake flower section! Make headpieces with a lightweight basic wreath as a base. Do fun glittery makeup. Have Fun!
Spring Fairy
EASY! Go to the party store, buy all the penis adorned party tiaras you can handle, go out get drunk and scream "whoooo!" all night. People will think you are actually having a bachelorette party. They will ask who the bride and you can all scream "Meeeee bitches!!".
You could dress like their regular outfits from the movie poster OR..
One girl does Regina George in her "sabotaged" tank top or halo prom queen.
On Wednesday we wear pink.
Gretchen Wieners in her Santa baby outfit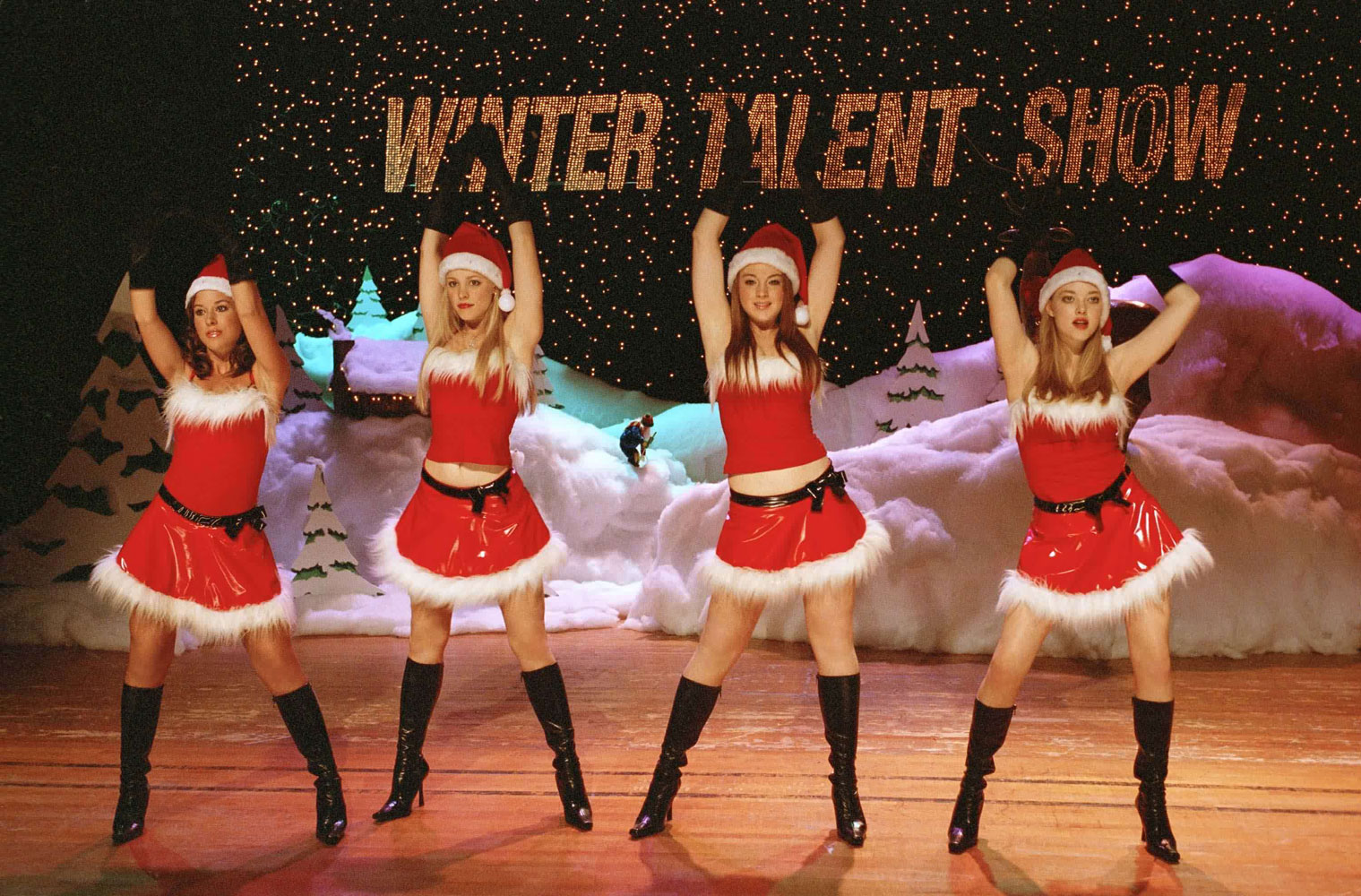 That is so fetch!
Karen Smith as Sexy Mouse
I'm a MOUSE. DUH.
Cady Heron in her Halloween costume
Why are you dressed so scary?
You get the idea. I love that movie!
Don't forget Janice and Damien!
Marvel Superheros
Spirit pop-up Halloween stores are everywhere! I must admit though they have stepped up their game with some very funny and creative new costumes. One really cute new category I saw is the "sexy" Marvel hero section. Corsets, tutus and booty shorts adorned with your character of choice! I would LOVE to be Sexy Wolverine sometime, sideburns and all. The Spirit Halloween store pictured is on 6th Ave between 32nd and 3rd street by Herald Square. For more locations visit their directory site.
Booty Short WITH CAPE!!
Last one:
BAD Disney Princesses
Love this idea. Dress as the Disney Princesses then make mugshot signs with your crime written on them. Cute!
As always I encourage you to tap into your creative side, take these ideas and run like crazy with them!
Love and Tutus,
KostumeGirl